Thacher Boarding School Sex Abuse Lawsuit
Thacher School Reveals Decades Of Sex Abuse
The Thacher School, an elite private school in California, recently released a 91-page report concerning years of allegations of sexual misconduct by faculty members perpetrated against students. Grades nine through twelve attend the boarding school in Ojai, a small city in Ventura County. The lengthy, graphic report was posted on the school's website, detailing the alleged rape, groping, and inappropriate conduct by faculty members. This disturbing pattern of behavior began in the 1980s.
Alleged Misconduct And Cover-Up Efforts By Administrators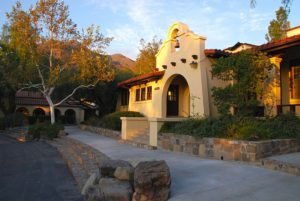 The report names six faculty members as the accused perpetrators and provides accounts of the alleged misconduct and cover-up efforts by administrators. The faculty members at the coed institution reportedly sexually abused and harassed female students and maintained inappropriate relationships with them.
One of the most egregious cases in the report describes a 16-year-old student being raped by her English teacher over a period of a year.  Statements by parents and students portray a school headmaster with a tendency of being intoxicated and inappropriately touching young students.
The report also presents a case of two female students who were sexually assaulted by two male students in their room at the boarding school in the 1990s.
Former students interviewed by investigators complained of a general indifference by school administrators when reports of sexual misconduct were presented to them.
A social media campaign by the Thacher school's alumni triggered the investigation by the school's board of trustees and was conducted by the school's attorneys.  The inquiry included interviewing over 120 former students, their parents, and staff.
Statute Of Limitations For Victims Of Childhood Sexual Assault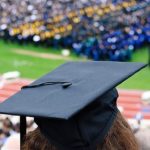 Although there have been no formal criminal charges, Ventura County authorities are reviewing the reported abuse incidents. Despite the 40 years that have passed since the initial wrongdoing, former students may still sue the Thacher school for abuse. In 2020, a law in California allowed for victims to pursue civil claims within a three-year window when the statute of limitations may have expired. This law further extended the statute of limitations for victims of childhood sexual assault to report the crimes from the age of 26 to 40.
Thacher officials released the findings, as well as a letter of apology from the head of the school, and announced corrective actions with regard to addressing and preventing sexual misconduct, including the implementation of a task force and a comprehensive protocol for reports of similar allegations.
According to mental health experts, allegations of sexual misconduct of this nature are unfortunately typical in private boarding school settings due to faculty interacting with students in closed environments, where teachers and students live on campus.
Several schools in 2016 throughout New England held investigations of sexual misconduct by faculty members.  A 2018 lawsuit against St. Paul's School in Concord, N.H. depicted the school as a "haven for sexual predators". The Horace Mann School in New York paid hundreds of thousands of dollars in a settlement with former students in 2013 due to allegations of sexual abuse from the 1970s to the 1990s.
The chair of the Thacher board of trustees stated that it was clear from the report that the school did not protect its students. Once these allegations were made public, many faculty members were terminated or resigned.
The chair of the board of trustees, Mr. Yih, recognized the trauma and pain endured by the victims of sexual abuse and encouraged alumni to continue to voice their experiences and allegations.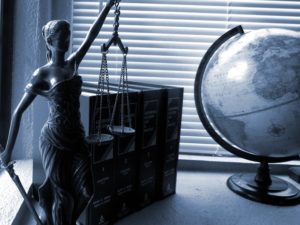 The California Child Victim Act:
In California With the passage of the Child Victim's act passed in 2019, survivors who were sexually assaulted while a student by a sexual predator teacher, principal, coach, guidance counselor, bandleader, or any other school employee, can now seek justice, closure, and financial compensation.
For a limited time, the new California law provides a "revival window" for victims to go back to any point in their lives, no matter how many years ago it occurred, and bring a legal case now.
Even if at the time it was perceived as a consensual sexual activity this does not change the fact it was a sex crime committed against a minor, and it does not lessen the ability to get a successful outcome. Sexual predators take advantage of any situation where they can manipulate a child into going along with their selfishly sick abominable desires.
Sexually Abused At The Thacher School?
If you were sexually abused or molested by a teacher, principal, coach, counselor, or any other school staff member as a child at The Thacher School, you now have rights under the law, and our attorneys take hold of those rights and battle to the end to ensure you get the justice and maximum compensation you deserve.
Contact us for a free consultation. Call (888) 998-7165 or tell us about your case using our online form. We will review your Thacher's school abuse case for free.
Spanish Version:
La escuela Elite Thacher de California revela décadas de abuso sexual