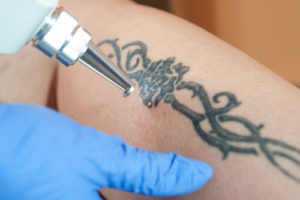 Tattoo artists apply tattoos intending the art to stay on your skin permanently. However, tattoo removal is possible, and some tattoo removal options have arisen for those who may regret decisions made back in their younger years. Laser tattoo removal is considered the most common and sophisticated form of getting rid of a tattoo, but the many lawsuits in the past years prove that the procedure can still go wrong. When you have experienced an injury during tattoo removal, or right after, you may have a case to file a claim against the tattoo shop or the shop's insurer.
Injuries From Tattoo Removal
Many injuries from tattoo removal revolve around skin conditions. While some of these conditions may only cause minor pain, they can result in serious infection if left unnoticed or untreated for too long. A poor laser tattoo removal may also lead to burns, scars, and alterations in skin pigment. When you agree to have your tattoo removed, you do so under the impression that a professional will carry out the process and do so safely. When the at-fault person does not meet that expectation, he should be held responsible.
Fighting Insurance Companies
Many tattoo shops carry insurance to protect themselves. While insurance is typically meant as a barrier against clients who may be unhappy about how a tattoo looks on their body, the companies are also becoming a presence against clients who may want to file a claim after the removal causes injury. If you paid for a laser tattoo removal at a doctor or dermatologist's office, medical malpractice insurance might cover your injuries.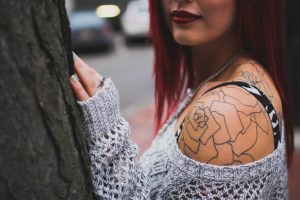 Furthermore, before the removal, the tattoo shop may have made you sign an arbitration clause before the procedure. This means that you agree to have any injury claim you may make go to a neutral arbitrator rather than taking the case to court, which can negatively affect the outcome of your claim.
Filing a claim against a tattoo shop or health clinic may be more complicated than one might initially expect, but it is not impossible. An expert tattoo removal attorney can help you file your claim and will research your case for the best approach. Do not wait and allow your tattoo removal injury to get brushed away by a small payment, contact After Personal Injury today to connect with a lawyer who can assist you.