California Child Victims Act – Justice For Survivor
What Is The California Child Victim Act?
Child sexual abuse is a rampant social disease. New legislation like the California Child Victim Act has been enacted in many states to combat these tragic injustices which affect the most vulnerable in our communities. Restrictions in statutes of limitation have historically made it difficult to achieve criminal justice in childhood sexual assault cases.
However, new laws throughout the country are changing the time limits to allow additional opportunities for victims to report child sexual abuse in civil and criminal lawsuits. Survivors of child abuse can now report these crimes at any age without regard to the time that has passed since the incident.
Research studies have shown that survivors tend to block out these traumatic events until past the age of 50 years. Accordingly, victims of child sexual abuse in California were previously unable to pursue cases against both the abusers and institutions that were complicit in the criminal activity.
When Did California Pass The Child Victim Act?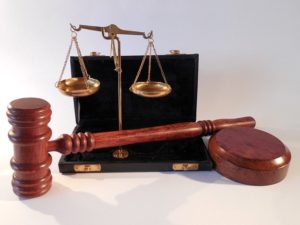 In 2019, the California Legislature passed the Child Victims Act with the objective of extending the statute of limitations in order to provide justice for survivors of child abuse. CA AB-218 took effect on January 1, 2020.  Prior to the enactment of this important legislation, survivors of childhood sexual assault were required to file a lawsuit within three years from when the victim discovered or reasonably should have discovered the abuse, and was barred from seeking legal justice after the age of 26.
California Child Victim Act Statutes of Limitation:
California law requires the victim filing a lawsuit to have been a minor at the time of the sexual assault, that the abuse happened in California, and legal compensation was not received due to the alleged offense.
California legislators recognized the urgent need for changes in laws to protect minors, motivated by high profile sex abuse scandals such as those involving the Boy Scouts of America, the Catholic Church, and elite amateur athletes. Accordingly, this movement helped numerous child sex abuse survivors to voice their trauma and obtain just compensation for their pain and suffering.
In order to file a claim under the California Child Victims Act, which now includes a wider range of sex abuse, victims may file a lawsuit in civil court for monetary damages. In addition, a prosecutor can initiate criminal charges against the abuser or responsible organization.
Victims must begin the claims process within five years of the discovery of the abuse and the resultant causation of psychological injuries which continue through adulthood or before the age of 40. This represents an increase of fourteen years to file a lawsuit.
What Is The California Child Victim Act Look Back Window?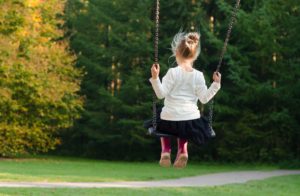 Effective January 1, 2020, California AB 218 also presents an opportunity for victims a window of three years to look back at any time in their lives for incidents of sexual child abuse in order to initiate a civil action. The "revival window" closes on December 31, 2022. This change is significant because victims are now eligible for monetary compensation without regard to the time that has passed since the child molestation. Since this opportunity expires on December 31, 2022, it's important to seek expert legal help immediately. Substantial money damages are available for victims of child abuse cases.
The new law in California recognizes the reluctance of victims of childhood sexual assault to come forward with information about their cases.  The change in legislation also acknowledges the manner in which the psychological effects of child abuse may not surface until much later into adulthood.
Why Do Victims Wait To Come Forward About Their Childhood Sexual Abuse?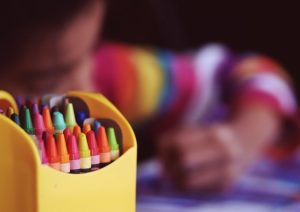 Many reasons exist for extreme delays in reporting a survivor's history of sex abuse. The most common issue is the familiarity with the perpetrator of the abuse. In ninety percent of cases, a friend or family member commits childhood sexual assault. Under such circumstances, victims often feel a sense of shame or guilt for not stopping the abuse.
In many cases, survivors want to leave these painful incidents in the past. In other instances, victims want to shield their family from knowledge of this criminal activity or simply protect loved ones that are close to the perpetrator.
The fear of being doubted or further shamed by presenting accusations of abuse may also weigh heavily on victims, especially when the person that committed the abuse is a person of authority or a respected member of the community.
What Constitute A Child Sexual Assault?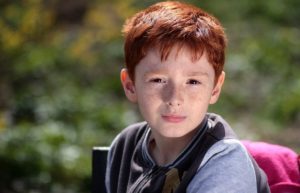 Overcoming this sense of shame or guilt requires accepting that the acts suffered by young victims actually constitute child sexual assault. Any sexual activity with a minor by an adult is a crime. The more obvious offenses include sexual contact with a child. However, non-contact abuse is still actionable, including showing pornography to a child, use of suggestive language, indecent exposure, or observing the child while undressed. Similar acts are equally punishable by law.
Child sex crimes invariably leave significant long-term effects on survivors that remain evident into adulthood in conditions such as depression, anxiety, PTSD, substance abuse, and dysfunctional relationships. Survivors must learn to cope with ongoing, persistent feelings of shame, anger, fear, and mistrust.
How To Initiate a Sexual Abuse Lawsuit
Initiating a lawsuit in pursuit of justice and compensation may aid in recovery for victims of childhood sexual abuse.  Seeking legal remedies against sexual offenders is empowering to victims and can provide a sense of control over feelings that have been kept hidden for decades. This legal process can also serve as a benefit to the community by making public an abuser's criminal history, thereby preventing potential harm to other children.
More importantly, survivors' voices in the legal arena can help expose child abuse on a larger scale by denouncing organizations such as the Boy and Girl Scouts, the Catholic church, athletic youth teams, school faculty, medical personnel, and foster parents. The California Child Victims Act now exempts survivors from the requirement of claim presentations against public entities previously mandated by the Government Tort Claims Act.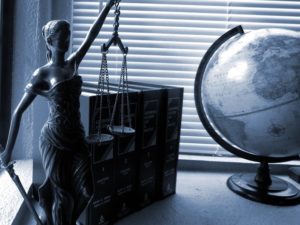 Under the new law, victims must only prove that the private or public entity had actual notice or "reason to know of misconduct that creates a risk of childhood sexual assault by an employee, volunteer, representative, or agent," or "failed to take reasonable steps and implement safeguards to prevent acts of childhood sexual assault."
The California Child Victim's Act of 2019 now allows survivors of childhood sexual assault to seek justice and financial compensation against sexual predators, including school faculty members, coaches, counselors, bandleaders, or any other school employee.
For a limited time, this new law provides a "revival window" for victims to go back to any point in their lives, no matter how many years ago it occurred, and bring a legal case.
Even if at the time victims perceived the acts as consensual sexual activity, this does not change the fact it was a sex crime committed against a minor; it does not lessen the ability to get a successful outcome. Sexual predators take advantage of situations where they can manipulate a child into going along with their selfish and sick abominable desires.
If you were sexually abused or molested by a teacher, principal, coach, counselor, or any other school employee, you now have rights under California law, and our attorneys will fight to ensure you get the justice and maximum compensation you deserve.
Contact us for a free consultation. Call (888) 998-7165 or tell us about your case using our online form above. We will review your case for free.