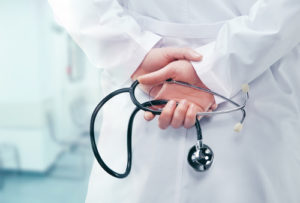 If you've ever seen a commercial for a drug on television, you know that many drugs may have unwanted side effects. Drug manufacturers must be careful and thorough in their testing to make sure that the side effects are minor compared to the health benefits of the medication. They must also warn you clearly about what side effects you may expect before taking their product, so you and your doctor can make an informed decision about whether the drug is right for you.
However, sometimes manufacturers cut corners on testing, or try to hide potentially dangerous side effects. This can lead to patients taking a drug without knowing what to expect; the consequences can be severe and even life-threatening. When this happens, a lawsuit is often the only way to make sure that the manufacturer is held responsible for their negligence. If you or a loved one have been harmed by a drug injury, you should speak to a pharmaceutical injury lawyer to find out what your options are and how you can get compensated for your losses.
How Can You Start a Drug Injury Lawsuit?
If you have suffered losses as a result of medication that is defective or has unwanted side effects, you can claim compensation from the manufacturer even if you cannot prove that the manufacturer's behavior was negligent. You need only prove one of two things:
That you used the drug as intended but it caused unwanted complications.

That the company should have warned you about the drug's dangerous side effects but did not do so.
There are a variety of documents that can help you prove these claims, including Food and Drug Administration records, medical studies, testimony from doctors and other scientific experts, and even the drug manufacturer's own records. A pharmaceutical injury attorney can help you determine which documents are necessary for your case and how to obtain them.
Don't Wait to Contact a Lawyer
If you are considering a drug injury lawsuit, you should bring your case to a lawyer as soon as possible. He or she will be able to advise you on the best way to win your case. This includes whether to seek a class-action lawsuit or sue the manufacturer on your own, and whether to take the case to state or federal court. Having an experienced pharmaceutical injury lawyer on your side is the best way to make sure you win your case and get the damages you deserve to compensate for your losses. Contact After Personal Injury today to get put in contact with a local pharmaceutical injury attorney in your area.