Coverage for a vehicle includes insurance that manages uninsured and underinsured drivers. The drivers who are at-fault in an accident without proper insurance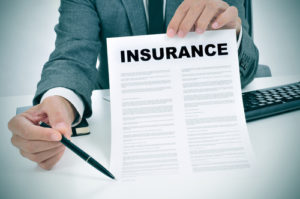 are handled under this provision of the policy. The policy provides clear guidelines for how payment is made in the event of an accident with driver on substandard coverage, and this article shares how both policy provisions work in the event of an accident.
Uninsured Coverage
Uninsured coverage goes into effect when the at-fault driver in a car accident has no insurance at all. They are not in a position to cover the expenses of the accident, and the policy will pay for the accident. The insurance company may sue or bring charges against the uninsured driver, and they will recover any money they paid for the accident. They ensure they are protected financially, and they will cover the driver in the event of any similar crash.

Underinsured Coverage
Underinsured motorists have coverage, but they do not have a level of coverage that will pay for the expenses from the accident. The insurance carrier will ensure the claims are paid properly, and they will ask the opposing insurance company for payment that covers their own expenses. The accident is paid for, but the accident is not paid for using funds that come from the driver. Everything is done outside the view of the driver, and they will not see their premiums rise due to the fault of someone else.

How Is The Provision Included In A Policy?
Provisions are added to policies at the request of the driver. The policyholder must talk to their agent about creating a proper policy for their needs, and the insurance carrier will ensure the policy is in full-effect at all times. The policy cards must reflect the addition of these two items, and the policy cards must be in the vehicle at all times. A driver who is insured properly will find their insurance company handling their losses with integrity, and the driver will be unaware of how difficult it may be to pay for each accident.

How Long Do The Provisions Last?
Provisions for uninsured and underinsured are in effect while the policy is paid for. Every policyholder who is in good standing may use their policy in any way they like at any time, and they must make their payments faithfully to keep their policy current. Anyone who has their insurance policy attached to their current vehicles will recover funds for their policies.
Every policyholder is protected even though they may become embroiled in an accident that causes damage another driver cannot pay for. The insurance company manages the coverage above the head of their client, and the client is not made aware of any decisions regarding coverage. Their vehicle is merely fixed or paid for. If you've been injured in a car accident, contact us today for a free case evaluation.