The oil drilling industry uses blowout preventers, or BOPs, to increase safety during dangerous operations. However, these BOPs have failed several times, resulting in disaster.
The most notable BOP failure was the Gulf oil spill, which began in April of 2010 and resulted in over 200 million gallons of oil being pumped into the Gulf of Mexico.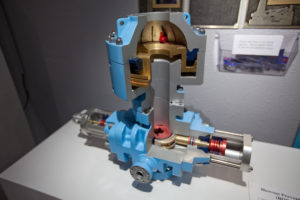 In June of the same year, a natural gas well in Pennsylvania erupted, and gas spewed into the air for about 16 hours. This well also had a blowout preventer, but the mechanism failed. As a result of these oil spills and others, lawmakers discussed the Blowout Prevention Act of 2010, which would require oil companies to prove that their BOPs work properly.lml
Companies would also be required to have a response plan in case the BOPs fail and an oil spill occurs.
A blowout preventer is a large valve or mechanical device that seals, controls, and monitors oil and gas wells.
There are three types of blowout preventers: pipe rams, blind rams, and shear rams.
Pipe rams secure around a pipe to cut off the flow of oil, blind rams close over the top of the pipe to cap it off, and shear rams seal open or leaking holes by cutting through the pipe.
The rig responsible for the famous Gulf spill contained all three variations of blowout preventers. They all failed despite being tested.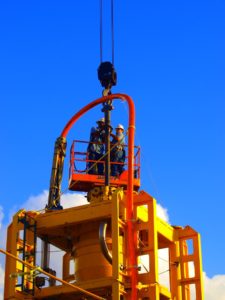 The crude transportation of oil is risky business, as is working in the oil and gas extraction industry. Incidents both large and small often result in fires and explosions which can leave one with severe injuries and disfigurement. When a BOP ruptures, it often results in tragedy.
Blowout preventers may weigh several tons, but are susceptible to several tons more of hydraulic pressure.
Although accidents are rare they are difficult to predict and result in devastating consequences. They can take place no matter how many precautions are taken.
Working on an oil rig puts one in the face of serious risks. Some of the most common hazards one is exposed to include;|:
Machine hazards
Chemical exposure
Falling
Vehicular collisions
Fires & explosions
If you have been injured from a blowout preventer failure, personal injury attorneys at After Personal Injury are ready to take your case.
Our attorneys handle all kinds of personal injury accidents with years of experience seeking justice for those who have been hurt.