Cargo ships transport everything from consumer electronics to the food we eat all across the world. Cargo ships are one of the most dangerous places to work. Thousands of people are injured in Cargo ship, many permanently, every year. Some cargo ship accidents kill members of the crew. Even if you are injured outside of the United States, you may still be protected under United States maritime law. You may be able to bring a claim for your injuries under the Jones Act, or other maritime laws.
Types of Cargo Ship Accidents
Because of the nature of the job, there are thousands of different ways you may be hurt in a cargo ship accident. The most common type of accident is a slip and fall accident. But, every day may present new dangers for members of the crew.
Some other common types of cargo ship accidents includes:
Falling cargo

Fires

Explosions

Fall from ladder or other height

Equipment malfunction

Machine malfunctions

Falling into the water
Causes of Cargo Ship Accidents
Even though cargo ships are known to be dangerous, that does not mean you should expect to get hurt. Almost all cargo ship accidents are caused by human error. When people fail to take proper safety precautions, or make bad decisions that put others in danger, they are being negligent. If you have been hurt in a cargo ship accident because of someone else's negligence, you may have a right to be fully compensated for your injuries and all the ill-effects of the injury.
Free Case Evaluation
Some common types of cargo ship accidents include:
Impaired crew-members

Impaired equipment and heavy machine operators

Employer created environment that encourages lax safety standards

Lack of proper training

Defective equipment

Defective tools

Improper loading of cargo
Type of Injuries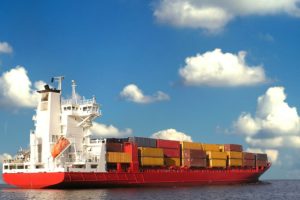 Many cargo ship accidents cause horrific injuries. Some of these injuries must be treated immediately. But, sometimes a cargo ship may cause injuries that do not require immediate medical attention. There me no symptoms of a traumatic brain injury for days, or in rare cases even years. It is important that you get a thorough medical examination from a medical professional as soon as you can after an accident. The sooner any hidden injuries are discovered, the faster you can recover, and the better your prognosis will be.
Medical records are some of the most important evidence is any injury claim. These records help prove the seriousness of your injuries, and often can help document the cause of your injuries. When you see your doctor make sure they know that you were involved in a cargo ship accident. This will help them to know what types of injuries to look for.
Some examples of cargo ship accident injuries include:
Fractured bones

Crush injuries

Neck and back injuries

Traumatic brain injuries

Paralysis

Strains and sprains

Burns

Chemical burns

Inhalation of toxic substances

Amputation

Drowning
What's the Difference Between Fault and Liability?
When you are dealing with injury claims you will often hear the terms "fault" and "liability". Often these terms are used interchangeably. However, they have important legal differences. Fault refers to the cause of the accident. The accident may have been the fault of another crewmen or the fault of the longshoremen who loaded the cargo, or someone else.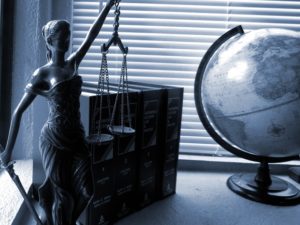 Liability refers to who is legally responsible for your injuries. Many times another crew member may be at fault for the accident, but it is the ship owner who is liable to you for your damages. When evaluating your claim a maritime lawyer will want to find out both who is at fault for the accident and who is liable to you for damages. It does you no good if your claim is filed with a party that has no way to pay your damages. Likewise, if time is wasted filing a claim with a party who has no liability, you could damage your chances of recovering the full amount of the damages you are entitled to.
The Jones Act has requires a specific set of procedures to file a claim. Make sure you have your case evaluated by an experienced maritime lawyer as soon as you are able to.
Cargo ship accident claims are complicated and almost impossible to handle without a skilled maritime injury lawyer. You also only have a short time window to bring your claim. If you are too late, you will lose your claim forever.
We want to help connect you with the right maritime injury lawyer for you and your case. We know how hard it is to find the right lawyer. Contact us today and we will help you find a lawyer with a successful track record who is willing to evaluate your claim. Contact us right away. You may not have much time.
Free Case Evaluation