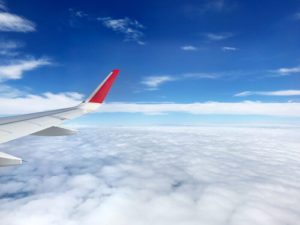 We are frequently told that traveling by airplane is statistically much safer than traveling by car. While that may be true, it does not discount the fact that airplane accidents can and do happen. Airline employees are specially trained to keep airplane passengers comfortable and safe when they are are traveling.
Every airline should also have a standard set of equipment available for its passengers, such as oxygen masks and life vests, in the event that an accident may occur.
Despite this training and the guidelines primarily set by the Federal Aviation Administration (FAA), airplane injuries and accident can still occur.
When they do, an aviation attorney can help you receive compensation for the damages you sustain.
Causes of Accidents
Much like a car accident or a boating accident, there are several factors that could lead to an airplane accident:
Poorly Maintained Aircraft
Intense Turbulence

Poor Cargo Storage
The list does not end there. Unfortunately, when an airplane accident does occur, there is a chance of the accident being fatal.
Injury from an airplane accident may let you or a loved one who has experienced it to be eligible for medical expenses coverage, as well as other types of compensation such as pain and suffering, lost wages, and any emotional distress as a result of the accident.
In order to get the compensation you deserve, you need an aviation attorney who is well-versed in the complex network that makes up aviation law on the state and federal level.
What You Can Do
Whether you are a victim of an airplane injury in a commercial airliner or a single engine aircraft, an aviation attorney who can understand your needs and properly express them through the courts can help ease the pain experienced after the airplane accident.
Sometimes, you may not able to afford to pay off the damages incurred by an airplane accident all by yourself, and you shouldn't be expected to either.
Contact After Personal Injury today to connect with an aviation attorney that will work to helping you achieve your claim, and hold airliners responsible for the damages they may have caused to you or a loved one.