Uber Sexual Assaults Lawsuit
Sexually Assaulted In A Uber? Here Is Everything You Need To Know:
Uber is probably the most popular and prominent ridesharing company. Unfortunately, along with its popularity, it has become infamous – with headlines of a Uber driver arrested for sexual assault frequently showing up in the news.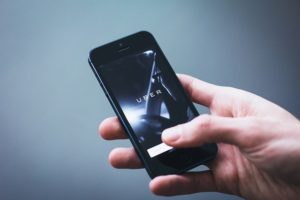 For the latest data available, Uber received almost 6,000 complaints of sexual assault cases in a two-year period. The sexual misconduct varied from unwanted touching to rape. A total of 19 people died as a result of physical assaults during or soon after using Uber. Of course, since not all assaults are reported, this data likely underreports the extent of Uber sexual assaults.
Regulatory agencies have struggled to get a better handle on Uber's sexual harassment and assault complaints. Recently, the California Public Safety Utility Commission sought answers from Uber on sexual assault and other safety issues. Uber refused to comply, and ultimately a California judge fined the company $59 million for several infractions, including the failure to answer the regulator's questions.
Despite the lack of recent data and little cooperation from Uber, there's no doubt that sexual assault is a risk when booking a ride with the company.
Why Sexual Assault Happens By Uber Drivers
Often, those committing sexual assaults are driven by the thrill of dominating their victim.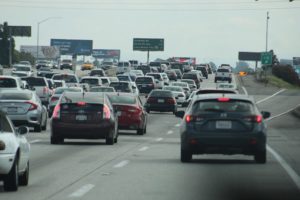 Unlike traditional transportation companies, Uber, Lyft, and other ridesharing services don't necessarily use as rigorous hiring and supervision guidelines with their drivers. Sometimes this failure may result in the use of drivers capable of committing sexual assault on Uber passengers.
What to Do if You are Sexually Assaulted by an Uber Driver?
If you've been sexually harassed or assaulted by an Uber driver, call 911 and follow their instructions. Then report to a hospital to seek medical care. After that, consider hiring a personal injury attorney to represent your interests.
Types of Injuries from Sexual Assault in an Uber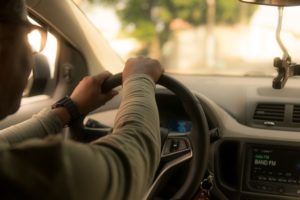 Injuries suffered from sexual harassment may be physical or emotional. Physical injuries can happen due to the assault, while emotional damage can come from physical abuse or non-physical harassment.
Types of Sexual Assault Claims
There are several legal theories under which a man or woman sexually assaulted by an Uber driver may seek legal redress. In general, the victim may file a claim against the Uber driver or Uber itself.
How To File A Claim Against the Uber Driver
You may sue the driver directly. Legal theories for this include assault and battery. Some states have specific statutes allowing lawsuits for sexual assault.
Claims Against Uber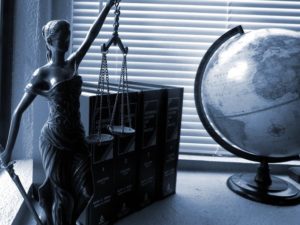 You may also be able to sue Uber directly under the theory of negligent hiring and supervision. To prove this negligence, you must prove four elements:
The employee that sexually harassed or assaulted you was unfit to drive for Uber;
Uber knew or should have known that the driver was unfit and that this unfitness created a risk of harm to others;
The driver's sexual harassment or assault caused your injury; and
You suffered an injury (called damages).
An experienced personal injury attorney helps make sure that your case has the evidence to prove these elements.
Compensation Available for Sexual Assault
There are three types of compensation available for damages you've suffered. These are economic damages, non-economic damages, and punitive damages.
Economic Damages After Being Sexually Assaulted In A Ride-share

These are designed to reimburse you for costs associated with the injury and include medical expenses and lost income.
Medical expenses include past medical costs and future medical expenses. While past medical costs are proven by hospital bills and related documentation, future medical expenses are often established with the help of an expert witness. These future needs include:
Medical appointments
Pain medication prescriptions
Lab work like blood tests, X-rays, or MRIs
Lost income means the money you've lost from not being able to work due to injuries suffered from the sexual assault. For example, after sexual assault, it may take months or even years of therapy to help you regain some level of functionality and go back to work. You may be entitled to compensation for the lost wages due to your inability to work during this period.
Non-Economic Damage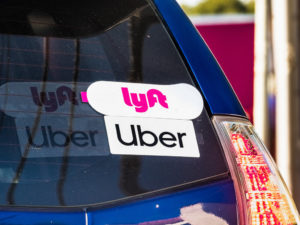 These are intended to compensate you for the pain and suffering associated with the sexual assault. These damages are decided by a jury's conscience and at the jury's discretion, but can often range up to several times the actual medical expenses incurred.
Punitive Damages
In some cases, punitive damages may be available. These are designed to punish the defendant for their wrongful conduct and to deter others from engaging in similar misconduct. The extent to which punitive damages are available varies widely from state to state.
Why an Uber Sexual Assault Lawyer Can Help You
If you've suffered sexual assault or sexual harassment in an Uber, then you should contact an experienced Uber sexual assault lawyer today. These personal injury lawyers can help you in several ways, including:
Complexity. Personal injury claims are complex – they must be established through persuasive evidence like medical records, photographs, and expert testimony. Uber sexual assault attorneys know how to collect the relevant information and use it to file a solid claim.
Negotiation. Uber and other large companies hire sophisticated lawyers to handle claims against them. An experienced personal injury attorney working on your behalf is familiar with these defensive strategies and can see through them to continue working on getting you the compensation you deserve.
Detail-oriented. A focused attorney knows the procedural details and protects you by making sure filing deadlines and other requirements are adhered to.
Reputation. Once Uber knows you've hired a reputable and successful personal injury attorney, they will take your claim seriously.
Contingency fees. Most personal injury attorneys are not paid legal fees unless they negotiate a settlement or win a jury verdict in your favor. You may, however, still be responsible for other costs such as filing fees and expert witness fees.
Trial. While most Uber sexual assault claims are settled through negotiation or arbitration, sometimes a trial is inevitable. In this case, the personal injury attorney zealously represents you to help ensure you receive just compensation.
For all these reasons and more, you should consider hiring an experienced Uber sexual assault attorney today.
If you were assaulted or subjected to any form of sexual misconduct while a passenger in an Uber or Lyft vehicle, you have rights under the law, and our attorneys take hold of those rights and battle to the end to ensure you get the justice, closure, and maximum financial compensation you deserve.
Contact us for a free consultation. Call (888) 762-0564 or tell us about your case using our online form. We will review your case for free.