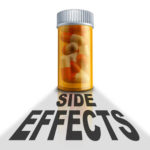 The prescription drug Actos, also sold under the generic name pioglitazone, is prescribed for helping control blood sugar in patients with diabetes. More than 2.3 million Americans were prescribed Actos in 2010 alone.
According the U.S. Food and Drug Administration (FDA), patients who used Actos for more than one year at a time could be at elevated risk for health concerns that include heart attack, stroke, and bladder cancer. The FDA based this statement on a 5-year analysis of information being gathered as part of an ongoing 10-year study. The results of its interim investigation suggested that those taking the higher doses of Actos for a year or longer are at a 40% greater than average risk of developing bladder cancer in addition to being at an increased risk for cardiovascular disease.
FDA Warning
The FDA's official recommendation based on the data from the 5-year interim study is that individuals who have already been diagnosed with bladder cancer do not use Actos. Patients who have a history of previous bladder cancer should use the drug only with caution and after weighing the possible risk of bladder cancer recurrence against the benefit of better controlling their blood sugar levels.
Those who have any of the following symptoms of bladder cancer should see their health care providers immediately:
Bloody urine

Feeling of urgency to urinate

Lower abdominal or lower back pain

Pain upon urinating
The FDA and Actos
Takeda Pharmaceuticals is the manufacturer of Actos. The drug manufacturer has so far eluded concerns about the medication, instead emphasizing the benefits of the medication for patients with Type 2 diabetes. Takeda Pharmaceuticals' position is that the drug should remain available as long as it can be shown to provide these benefits to diabetic patients. Actos's position as the sole drug on the market that has been shown to fight insulin resistance contributes to the FDA's reluctance to recall the medication.
Drug Regulators Demand a Recall
Although Actos has been shown to help control blood glucose levels, it is the opinion of several medical professionals that this benefit does not outweigh the increased risk to patients of developing heart disease, bladder cancer, and other side effects. Medical researchers outside the U.S., including researchers in France and Germany, have studied these side effects and their correlation with Actos and have also noticed the increased risk for bladder cancer in patients taking Actos for a year or longer. Takeda Pharmaceuticals has apparently failed to conduct similar research that would have uncovered such a link, thus removing their ability to warn patients taking its product of this risk. As a result, the number of patients who have already had a heart attack or developed bladder cancer may run into the thousands.
Lawyers across the United States are now gathering evidence from clients who believe they may have been harmed by taking Actos. If it can be demonstrated that Takeda Pharmaceuticals were negligent of patient safety in their quest to earn a profit from the drug, then Actos users who are diagnosed with either bladder cancer or cardiovascular disease may be entitled to compensation for damage done as a result of Takeda Pharmaceuticals' actions.
If you or someone you know has been negatively impacted as a result of taking Actos, find an attorney near you through After Personal Injury. You may be entitled to fair compensation for the injuries you have suffered. Contact us today for a free case evaluation.