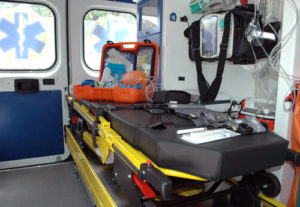 When many people think of personal injury cases, most bring up insurance claims or car accidents. However, personal injury can occur in a variety of ways. Understanding whether your own injury may be eligible for legal compensation can be what determines how you make up for medical bills, housing bills, and any lost work wages due to an unexpected event. Don't risk being underpaid by insurance companies or facing the full weight of injury costs, take steps in knowing your rights today by contacting a personal injury attorney for your case.
Where You Fit In
After Personal Injury can connect you with a variety of lawyers who focus on cases like yours. Among them, some of the more common personal injury claims that clients file for include but are not limited to:
Medical Malpractice

Injuries from defective products

Brain and Spinal Cord Injuries

Birth Defects

Burn Injuries

Tourist Injuries

Rental Vehicle Accidents
When you experience an injury and don't treat it, unforeseen consequences may occur. Some injuries may not have obvious symptoms until the damage is too severe. You should always seek a medical professional after experiencing an injury so you can properly calculate the extent of your damages. Always keep records of your injury event as well. Take pictures after the injury occurred, keep documents from medical visits, and record what other involved parties during the injury have told you. These records can be what make or break your personal injury claim.
Handling Insurance
Sometimes your injury may not always be from a negligible person, group, or company. An injury can be something unavoidable, in which case your insurance company should compensate you with the right amount of funds so you can recover. Unfortunately, many insurance agencies do not pay out as much as they should, and clients do not receive nearly enough funding. Do not feel awkward about putting your insurance company on task for your personal injury. An experienced attorney with a focus on personal injury can hold your insurance accountable, as well as for any negligent party that may be responsible for your injury. Contact After Personal Injury today to get in touch with a lawyer that can assist you.