3M Defective Earplugs Lawsuit
Did 3M Knowingly Issued Defective Earplugs to the U.S Military?
For many years, the United States military routinely provided Combat Arms earplugs to servicemen and women for hearing protection. Originally manufactured by Aearo Technologies Inc., this company was bought by The 3M Company (3M) in 2008.
What is Military Hearing Loss and Tinnitus?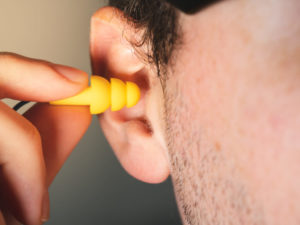 Hearing loss is usually the gradual reduction in hearing ability. Tinnitus occurs when a person hears sounds when no acoustic source exists. It can result in a ringing in the ears or other sounds such as buzzing, hissing, clicking, and whistling.
Members of the military are disproportionately affected by hearing loss and tinnitus. According to the Hearing Health Foundation, these afflictions are the top two health conditions suffered by veterans. In one recent year, there were nearly 1.8 million veterans who received disability compensation for tinnitus and almost 1.2 million that received benefits for tinnitus.
Who Used 3M Combat Arms Earplugs?
To help prevent hearing loss, tinnitus, and other hearing conditions, members of the military were issued Combat Arms Earplugs from 2003 to 2015, when 3M ceased production of the product.
How do the 3M Combat Arms Earplugs Work?
Each earplug has two ends the wearer can choose to insert into their ear. One end is designed to block as much sound as possible. The other end is intended to substantially reduce noises like explosions or gunfire but still allows the user to hear spoken orders or other nearby sounds of the battlefield.
What's Wrong with 3M Combat Arms Earplugs?
According to the United States, these 3M earplugs have the following flaw: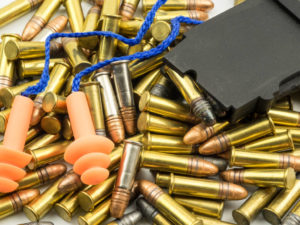 "These earplugs have dangerous design defects that can cause them to loosen in the wearer's ear, imperceptibly to the wearer and even trained audiologists visually observing a wearer, thereby permitting damaging sounds to enter the ear canal by traveling around the outside of the earplug while the user and/or audiologist incorrectly believes that the earplug is working as intended…. When the earplug is inserted into the ear according to standard fitting instructions, the basal edge of the non-inserted end of the earplug is prone to press against some wearer's ear canals and fold back to its original shape, thereby loosening the seal in their ear canals."
Have 3M Earplug Lawsuits Been Filed?
Due to this defect, many military ear protection lawsuits have been filed for hearing damage against 3M, both by individual veterans and by the United States. There are several legal theories available for use in suing 3M in these military earplug lawsuits, including the False Claims Act, unjust enrichment, design defect, failure to warn, and negligence.
False Claims Act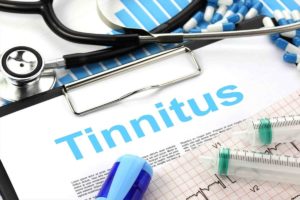 When providing services to the federal government, the supplier must certify that its products meet contractual specifications. If it turns out that the supplier's certification is false, then the company can be held liable under the False Claims Act.
In this case, the military required earplugs to provide protection against noises commonly encountered on the battlefield. 3M certified that they did, even though it turns out that the earplugs did not provide the claimed hearing protection.
Unjust Enrichment
Unjust enrichment occurs when the defendant received a benefit and unjustly retained the benefit at the plaintiff's expense. Here, in 3M lawsuits, the United States or veterans claim that 3M received compensation it was not entitled to and was unjustly enriched to the detriment of the United States or individual veterans.
Design Defect
Manufacturers of a product can be held liable if their products are defectively designed. In 3M earplug lawsuits, the allegation is made that the earplugs may be defectively designed because they could loosen in the wearer's ear and allow damaging sounds into the ear canal.
Failure to Warn
Manufacturers must also warn consumers about the potential risks of using their products. Veterans who have suffered hearing loss or tinnitus can claim in their lawsuits that 3M failed to include adequate fitting instructions for their earplugs.
Negligence
Negligence refers to a person's or company's unreasonable conduct. To prove it, four elements must be established:
Duty. The defendant has a duty to exercise reasonable care under the circumstances.
Breach of duty. The defendant failed to meet this duty.
Causation. The breach caused the plaintiff's injuries.
Damages. The plaintiff suffered damages.
In 3M earplug lawsuits, 3M has a duty to exercise reasonable care in its dealings with users. Plaintiffs can allege that 3M failed to meet this duty because it unreasonably produced earplugs that could loosen and lose their effectiveness. This failure caused hearing loss and tinnitus to the veterans using them.
What Is The Average Payout For The 3m Earplug Lawsuit?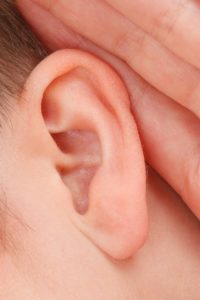 There's no single number that quantifies how much you could receive in a 3M earplug lawsuit. The amount of compensation depends on your particular injuries, the strength of your case, and other factors.
Generally, you can receive compensation for economic and non-economic damages.
Economic damages include compensation for damages directly attributable to 3M. These include medical expenses and diminished earning capacity.
Medical Expenses
These are not only past medical costs but also those anticipated to occur in the future. For example, future medical expenses may include:
Doctor appointments
Additional hearing tests and lab work
Prescription medications for pain
Costs associated with hearing aids
Diminished Earning Capacity
If you've suffered a serious hearing injury, it may impact your ability to earn a living for the rest of your life. This is referred to as a diminished earning capacity. Typically, economic experts help your experienced personal injury attorney calculate these.
Non-Economic Damages
In addition to costs directly attributable to the hearing injury, you also may be entitled to non-economic damages like pain and suffering. Like economic damages, pain and suffering are decided by a jury. In deciding the amount to award, the jury will typically consider the extent of medical damages and the severity of the injury.
What is the 3M Combat Arms Earplugs Settlement?
While hundreds of veterans have filed lawsuits against 3M, the United States filed its own lawsuit in 2016. Ultimately, the government reached a settlement with the manufacturer for $9.1 million.
Consider Legal Assistance For The 3M Earplug Lawsuit And Get a Free Evalutation Today
If you're a veteran and suffered hearing loss, tinnitus, or other hearing-related injuries, contact our experienced 3M Earplug injury attorney today. They will assess your case and work diligently on your behalf to help you get the compensation you deserve.