Despite repeated warnings and higher consequences, drunk driving is still more prevalent than it should be. According to a report done by Mothers Against Drunk Driving, around 290,000 people suffered injuries due to drunk driving in 2013.
Every day, drunk drivers are out on the road putting themselves and the people around them at risk. Whether you are walking on the sidewalk, cycling along the street, or driving in your car, a collision with a drunk driver can lead to an accident that change your life forever.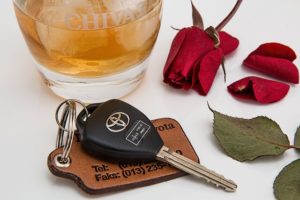 Drunk drivers do not have the same level of risk aversion that they normally would, which leads to more dangerous driving and poor decision making. These decisions can lead to the loss of an innocent person's life. The losses one feels after a drunk driving injury seem worse when taking into account how easy it would be to avoid the incident altogether.
Classifying a Drunk Driver
DUI car accidents are considered criminal, as driving when drunk is illegal under federal law.
When a drunk driver causes an accident which affects you, you can take the case to court to receive the compensation that you deserve for damages such as lost wages, medical bills, pain and suffering, property damages, and more. Most of the time, proving that the driver responsible for your injury was drunk during the event is enough to prove negligence.
In some cases, you may file a claim against the party that provided the drug or alcohol that intoxicated the driver.
Defending Your Rights
If you or someone you know got involved in a car accident, contact After Personal Injury today to connect with a car accident attorney that will take on your case. Although it may seem like your drunk driver accident claim may be clear cut, details like parties involved in the accident, or what was said or done right after the crash happened, could affect your case.
If the drunk driver operated the vehicle under contract to another company, such as a trucking company, then you may find yourself facing off against that company's legal team. You may need an attorney that can investigate the facts and prove why you deserve your financial compensation.