YMCA and YWCA Sexual Abuse Lawsuit
What are YMCA and YWCA?
The Young Men's Christian Association (YMCA) was founded in London in 1884 as a place for young men seeking refuge from the violent streets of the city. Inspired by this example, the first American YMCA was established in Boston in 1851. Today, the YMCA is a non-profit organization that serves both young men and women. It has approximately 2,700 associations around the country, with 20,000 full-time staff and 600,000 volunteers. It serves 9 to 13 million youths each year in the United States.
The YMCA's mission today focuses on children and their future: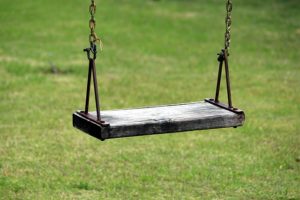 "All kids have great potential. At the [YMCA], we work every day to help them set and achieve personal and educational goals. Millions of children and teens build skills and confidence as they explore new interests and passions through the [YMCA]. Leadership and academic enrichment programs . . . ensure that every child has an opportunity to envision and pursue the best possible future."
The Young Women's Christian Association (YWCA) has the mission of empowering women through addressing gender-based violence, health and wellness programs, racial justice, job training, financial literacy, and education of young women. YWCA currently has 200 local associations in the United States and serves over two million members.
YMCA and YWCA Child Sexual Abuse
According to the Rape, Abuse & Incest National Network (RAINN), about 60,000 children a year are victims of sexual abuse. About 1 in 9 girls are victims, while approximately 1 in 53 boys is assaulted. About a third of these victims are under the age of 12.
Unfortunately, the YMCA and YWCA, like churches, youth groups, camps, and private schools, and other organizations that serve children, have been accused of child sexual abuse.
What are YMCA and YWCA Lawsuits?
Members who feel they have been victims of YMCA or YWCA sexual assault have hired YMCA or YWCA lawsuit attorneys to file several claims against these organizations. Examples of these allegations include the following around the United States:
Buffalo, New York. An 11-year-old boy's father became suspicious of the unusual relationship between his son and an assistant director of the local YMCA. The father discussed his concerns with a YMCA official and was assured the assistant director posed no threat and conducted himself appropriately. The father persisted in his investigation, and now a lawsuit has been filed alleging that the boy was sexually abused and molested over a hundred times during a five-year period.
Louisville, Kentucky. An 18-year-old employee of an elementary school and local YMCA has been sued over allegations that he inappropriately touched 17 children between 3 and 8 years old. The alleged abuser has been arrested and faces 20 charges of child molestation.
Madison, Wisconsin. A 53-year-old driver of the local YWCA has been accused of inappropriately touching two women in his van. Video footage from inside the van has been presented to corroborate the allegations. When asked about it, the driver admitted to the inappropriate touching. He has been arrested and is charged with second-degree sexual assault.
Who is Eligible to File a YMCA and YWCA Sexual Abuse Lawsuit?
If you feel you have been sexually abused by employees at YMCA or YWCA, you may be eligible to file a YMCA or YWCA sexual abuse lawsuit. The other main eligibility criterion is that you file the claim within the applicable statute of limitations.
A statute of limitations is the maximum time after an event that you can file a claim. Historically, for sexual assault, the time period has been only a few years. However, many states have lengthened the statute of limitations or abolished it. These states include:
New York. A victim of childhood sexual assault may file a lawsuit until they are 55 years old. Additionally, New York has a one-time lookback window. This is a window of opportunity for a victim to file a lawsuit regardless of their age or how long ago the abuse occurred. However, absent an extension by the legislature, this window expires on August 14, 2021.
California. A person who suffered sexual abuse as a child has until the age of 40 to file a lawsuit. Those over 40 may also be eligible if they didn't realize they were abused until later, as long as they file it within five years of discovering the abuse. Like New York, California also currently has a one-time lookback window. This expires on December 31, 2022.
Florida. If a child under the age of 16 is sexually abused, there is no statute of limitations for filing a civil lawsuit. This is a recent law and is not retroactive.
The law of statutes of limitations can be complicated, with many exceptions to understand. Consult a YMCA or YWCA personal injury lawyer to discuss the specifics of your case so that you can file a claim before the statute of limitations expires in the state where you live.
What is the Status of the YMCA and YWCA Lawsuits?
Some have been settled or adjudicated, while many are still pending. Due to Covid-19, some of the trials in these lawsuits have been postponed.
How Much Compensation Can You Receive from the YMCA and YWCA Lawsuits?
There is no single number for a payout for a YMCA or YWCA lawsuit. The compensation depends on several factors, including the extent of the abuse, the severity of the injuries, and the legal defense presented by the YMCA or YWCA. To get a better idea of the potential compensation for your claim, discuss the specifics with a YMCA or YWCA lawyer.
What Types of Compensation Can I Receive from a YMCA or YWCA Lawsuit?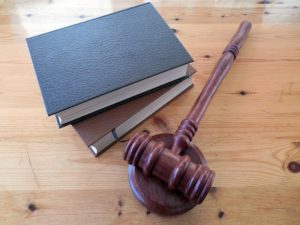 If you've been sexually abused by a YMCA or YWCA employee, you may be entitled to three types of compensation (called damages) – economic, non-economic, and punitive.
Economic damages include reimbursement for direct losses such as medical bills and lost wages from missing work.
Non-economic damages are awarded to compensate the victim for the pain and suffering, mental anguish, and emotional distress caused by the abuser.
Punitive damages are intended to punish the defendant and deter others from engaging in similar misconduct. They may be available where YMCA or YWCA reacted to reports of sexual abuse with a conscious disregard for the safety of their child members.
How Long Does it Take to Settle a YMCA or YWCA Lawsuit?
It can take a few days or years to negotiate YMCA or YWCA sexual abuse settlements. Each YMCA or YWCA sexual abuse case is different, but on average, it will likely take several months to over a year to reach a settlement. Much depends on the facts of the case and the willingness of YMCA or YWCA to engage in meaningful settlement discussions.
Is there a YMCA or YWCA Sexual Abuse Class Action Lawsuit?
Most of the lawsuits so far have been filed by a single victim against their local YMCA or YWCA. However, given the number of these lawsuits, personal injury attorneys are considering the possibility of future class-action lawsuits against YMCA or YWCA. Your attorney can discuss the pros and cons of individual versus class action lawsuits with you.
Contact a Sexual Abuse Attorney Today
If you've been sexually abused by an employee of your YMCA or YWCA, don't hesitate to contact our experienced sexual abuse lawyer today to discuss your claim. Our lawyers will discuss the specifics of your case, understand the statute of limitations in your state, and zealously represent you in your claim for compensation.