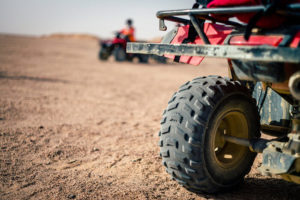 Recreational vehicles such as ATVs and quads are constantly becoming more popular. Thousands of people ride without incident every day. Unfortunately, every year more and more people, including children, are injured in quad accidents. Many times victims of quad accidents are left with permanent injuries or even death. Many times a quad accident may not be the fault of the rider. If you or a loved one has been injured in a quad accident it is critical that you have your case evaluated right away by a personal injury attorney with experience dealing with these types of cases.
Types and Causes of Quad Accidents
Quads are used all year round in a variety of conditions. Quad accidents are not always the fault of the rider. But, sometimes the rider does contribute to the cause of the accident.
Some common types and causes of quad accidents include:
Excessive speed

Impaired quad operator

Collision with another vehicle

Collision with a stationary object

Defective vehicles

Unsafe road or trail conditions

Lack of proper training

Defective safety equipment

Safety equipment not properly used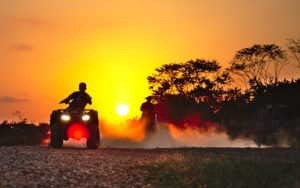 In some states, even if you are partially responsible for the accident, you may still be able to recover some monetary damages from the other companies or people that also contributed to the accident. Because of the complexity of personal injury law, it is best to have your case evaluated by a skilled personal injury lawyer with experience dealing with quad accidents before making any decisions about your possible claim.
Types of Injuries
Getting the proper medical care after a quad accident should be everyone's first priority. Most of the time victims in quad accidents need to be transported to the emergency room. However, even if you are fortunate enough not to need immediate medical care, you should still have a medical exam within 72 hours of the accident. You may be suffering from internal injuries or have a traumatic brain injury, even if have not experienced any symptoms.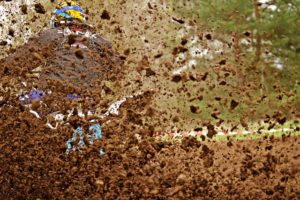 Your medical records will be some of the most valuable pieces of evidence if you need to make a personal injury claim. They will document the severity of your injuries, the likely causes of the injuries, as well as show you did your part to try and recover as quickly and completely as possible.
Some common types of injuries in quad accidents include:
Paralysis

Death

Damage to internal organs

Fractured bones

Ripped muscles

Amputation

Torn strained ligaments and muscles
Back and neck injuries
Sickness from food poisoning
Lacerations
Twisted knees
Many quad accident injuries cannot be fully healed. Many people suffer permanent disabilities and will require expensive medical care for the rest of their lives. If your accident was caused by the negligence of someone else, you may be legally entitled to damages to cover your likely future medical costs.
The Claims Process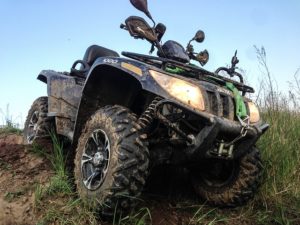 Making a claim in a quad accident is much less straightforward than in other types of cases. Most of the time it will be presumed that the rider did something to cause the accident. Before a claim can be made there will need to be some type of investigation into the true cause of the quad accident. Many quad accident lawyers will have accident reconstruction experts review the evidence from the crash.
If an evaluation finds that there was something defective with the quad, or with some of the components, a claim will need to be made against the manufacturers. It is also possible that defective safety equipment contributed to the injuries. In many quad accidents, several different parties are found to have contributed to the accident.
An experienced personal injury lawyer will prepare a detailed demand for damages from the at-fault parties. This includes describing why the companies are at fault and why the rider was not at fault or only marginally contributed to the accident. The demand will also detail the medical bills, out-of-pocket expenses, and the pain and suffering damages. This demand will start a negotiation. Most cases are settled out of court. But, if the other side is not willing to make a fair offer, a lawsuit may be filed to protect your rights.
Insurance companies and corporations often try and blame the victims for causing the quad accidents. But, many times this is simply not the case. You need someone on your side protecting your rights and fighting for your compensation. We know that finding a personal injury attorney with the skills to handle a quad accident case can be challenging. We want to help connect you with the right lawyer for you and your case. Strict timelines apply to your case. Connect with the attorney you need by contacting After Personal Injury today.