Hernia Mesh Lawsuits
Hernia Mesh Lawsuits:
Millions of Americans suffer from hernias and their complications. A hernia occurs when an organ pushes through a weak spot in the surrounding muscle or connective tissue. Hernias often happen in the groin and stomach areas.
What is a Hernia Mesh?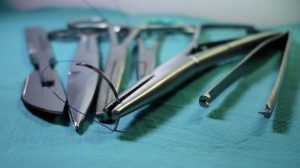 Hernias are often repaired through surgery in combination with a surgical mesh, which is an implant designed to provide additional support to the weakened area where the hernia occurred. These meshes, called hernia meshes, are often made from synthetic materials.
Thousands of people have experienced painful injuries and side effects from the use of hernia meshes.
What are Hernia Mesh Lawsuits?
Injuries and complications from hernia mesh implants have resulted in many lawsuits filed by the victims and their hernia mesh personal injury lawyers. There are three types of hernia mesh lawsuits: individual, class action, and multidistrict litigation.
Individual lawsuits occur when a victim files a claim against a hernia mesh manufacturer. More common, however, in hernia mesh litigation are class action lawsuits and multidistrict litigation.
Hernia Mesh Class Action Lawsuits
T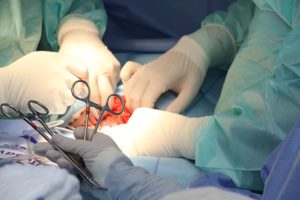 hese occur when a group of victims comes together to file a single lawsuit against one or more hernia mesh manufacturers. A class action allows multiple victims to pool their resources and put them on a playing level field with large hernia mesh corporations, which have vast resources to defend themselves in court.
In one of the first-class actions, manufacturer C.R. Bard paid $184 million to approximately 3,000 victims.
Hernia Mesh Multidistrict Litigation
Multidistrict litigation (MDL) is a federal procedure that was developed to handle complex cases from around the country. Multiple individual cases are transferred to a single federal court for litigation. If the case is not dismissed or does not result in a hernia mesh settlement, it is sent back to the original court for trial.
As of 2021, there are three MDLs in federal courts with over 17,000 lawsuits.
Which Type of Hernia Mesh Lawsuit is Right for Me?
If you've been injured by a hernia mesh, consult with a hernia mesh lawsuit attorney to discuss the best option for you, whether it be an individual lawsuit, joining a class-action lawsuit, or participating in MDL.
What Injuries Can Lead to a Hernia Mesh Lawsuit?
Many injuries and complications can arise from the use of a hernia mesh. The following have been documented by hernia mesh attorneys:
Infection. This generally requires the removal of the hernia mesh.
Bowel complications. Inability or difficulty having bowel movements may occur.
Rashes. These have been observed with certain types of hernia mesh.
Pain. Excruciating pain in the stomach, legs, and groin area may be present.
Sex. With some types of mesh, intimate relations can be painful.
Excess fluid. Also called a seroma, this can be present around the mesh and may cause infection.
Organ damage. Kidney failure and liver complications have been observed.
Meshoma. This refers to the movement or contraction of the mesh.
Erosion. Degradation of the mesh can cause infection, pain, and nausea.
How To File a Hernia Mesh Lawsuit
There are many legal bases for suing based on injuries suffered from the use of hernia meshes. These include:
Defective design. Hernia meshes are complicated devices, and sometimes they may be defectively designed and inherently dangerous.
Manufacturing defect. Even if the hernia mesh is designed properly, it may have been manufactured incorrectly. For example, the wrong type of plastic could have been used.
Failure to warn. The law requires manufacturers to disclose the risks of using a product. Sometimes, hernia meshes do not include adequate warnings of risks associated with their use.
Medical malpractice. Even if the mesh is properly designed, correctly manufactured, and contains the necessary warnings, it can be dangerous if the surgeon uses the wrong kind or fails to implant it correctly.
What is the Status of Hernia Mesh Lawsuits?
While some class-action lawsuits have been settled, many that were scheduled for trial were delayed by Covid-19. Currently, the three MDLs are all slated for trial in the summer of 2021.
Do I Qualify For Hernia Mesh Lawsuit?
This depends on when you became injured, the type of injury you suffered, and the manufacturer of the hernia mesh. A personal injury attorney specializing in hernia mesh litigation can walk you through the eligibility process.
How Much Can You Expect to Receive From a Hernia Mesh Lawsuit?
There is no single number. It all depends on the severity of your injury, the strength of your case, and the defense presented by the hernia mesh manufacturer. An experienced hernia mesh attorney can provide more information about reasonable expectations for a payout in your specific case.
What Types of Damages Can I Receive from a Lawsuit?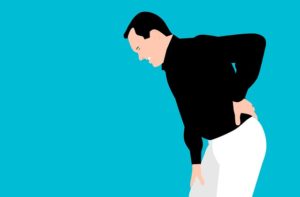 There are three types of compensation, or damages, that you can receive in a hernia mesh lawsuit:
Economic damages. These are expenses directly attributable to the injury you've suffered. The two main types of economic damages are medical and lost income. Medical expenses are those associated with treating the injury and include future medical expenses not yet incurred. Lost income is the money you've lost from not being able to work while recovering from your injuries. If your injury is permanent, you may also be entitled to damages associated with a diminished earning capacity.
Non-economic damages. These compensate the injured person for pain and suffering, emotional anguish, and other similar losses.
Punitive damages. In rare cases, if the defendant's conduct was sufficiently wrongful, a court may award punitive damages. These are designed to punish the defendant and deter others from engaging in comparable conduct.
How Long Does a Hernia Mesh Lawsuit Take to Settle?
It can take a few days or years to reach a hernia mesh lawsuit settlement. The length of time will depend on the willingness of the parties to have meaningful settlement discussions, the strength of the case, and other factors.
Get Legal Help Today
Hernia mesh lawsuits are complicated due to the technical nature of hernia meshes and the legal complexities of this type of case. If you've suffered injury from the use of these implants, consult our  experienced hernia mesh attorney today: