You see them all over the road. You may even have rented one U-Haul yourself. But, do you know how common U-Haul accidents are? Every year people are in U-Haul accidents all across the country. Because they are rented vehicles, getting the compensation you deserve can be a nightmare. However, with the help of a dedicated personal injury lawyer, you can get paid when you are injured because of someone else's negligence.
Let us help you find a personal injury lawyer to evaluate your case today. You don't have to do it alone. Call us right away so we connect you to the help you need.
Types and Causes of U-Haul Accidents
U-Haul accidents happen for many different reasons. Here are the most common reasons for U-Haul accidents:
Excessive speed
Drowsy driver
Distracted driver
Poorly maintained equipment
Defective vehicle
Failure to pay attention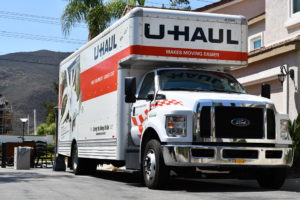 You can be involved in a U-Haul accident as driver of another car that was hit by someone driving a U-Haul, as a driver of a U-Haul hit by another vehicle, or a passenger in a U-Haul vehicle that is involved in an accident.
The way the claims process unfolds will be different depending on the type of accident. You may need to deal with U-Haul, your insurance, and the insurance of another driver. Filing claims and keeping track of what all of these different companies want can be difficult, especially if you are also still trying to recover from any serious injuries.
If you were not at fault for the accident, you have a legal right to be compensated fro your injuries, economic losses, and pain and suffering. The difficulty will be in figuring out which company should pay you and convincing them to give the money you deserve.
Common Injuries
Because U-Haul trucks and trailers are large and heavy, often the injuries in a U-Haul accident are catastrophic. Your first priority in an accident is making sure you and your loved ones are safe. This includes making sure anyone who needs immediate medical care is treated and transported to a hospital in needed.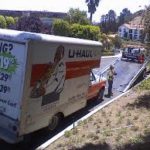 Even if you do not need emergency care, it is still important that your physician evaluates you as soon as possible. Often in motor vehicle accidents you do not feel the injuries until days later when your adrenaline levels return to normal. You may also have internal injuries that you don't even know about.
The better job you do of getting care and documenting your injuries the better it will be for your injury claim. It is also important that you follow the doctor's instructions and continue to follow up until you have fully recovered.
Some of the common injuries in U-Haul accidents are:
Fractured bones
Back and neck injuries
Traumatic head injuries
Spinal cord injuries
Torn ligaments and tendons
Sprained ankles
Dislocated joints
Facial fractures
Burns
Crush injuries
In addition to physical injuries, you also suffer mental injures. Accidents can cause people to go into shock, or even develop conditions such as PTSD, anxiety, and depression. You can also receive financial compensation for these mental injuries
Issues With U-Haul Accident Claims
When you are first involved in a U-Haul accident, it may seem like any other car accident. But, if you are the one that rented the U-Haul, you may soon find yourself in a tight spot. U-Haul, may want you to pay for the damages to the truck or trailer, even if you are not at fault for the accident. If you failed to get supplemental insurance form U-Haul it may make a financial claim against you immediately.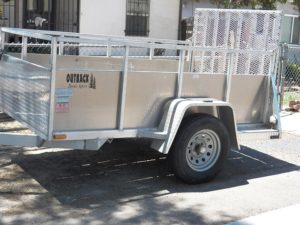 This could include charging thousands of dollars to the credit card you used to rent the vehicle. Your car insurance company may not want to pay U-Haul some other driver is at fault for the accident. This can leave you in a tight spot while you try and sort everything out.
Another issue in U-Haul accidents is the condition of the truck. If the accident was caused by a malfunction of the U-Haul vehicle or equipment, U-Haul may be liable for damages. However, most likely the company will look for other causes including you operation of the vehicle to avoid having to pay out damages.
U-Haul accidents may occur far away from your home. If you are involved in an accident in the middle of a move, it can be tough to know where to find a lawyer to handle the claim, what court a claim needs to be filed with, and how to deal with all of the paperwork, while you are trying to complete a move and recover from any injuries.
U-Haul accidents are often complex. It often takes an experienced lawyer working with other experts such as accident reconstruction experts and injury experts to successfully bring a claim in U-Haul accidents.
Let us help you find a personal injury lawyer to evaluate your case today. You don't have to do it alone. Call us right away so we connect you to the help you need.