Shipyard workers are injured more often than almost any other profession. Even though there are worker's compensation laws and special federal laws to help make sure shipyard workers are compensated for their injuries, too many of these workers and their families have to struggle with paying the bills after a serious accident because of how tough it can be to get a claim paid.
We can help you find an experienced maritime injury lawyer with a successful track record. The sooner you contact us, the sooner we can help you find the legal expertise you need to get your case off the ground.
Types of Shipyard Accidents
The constant load and unloading of heavy cargo and equipment makes shipyards dangerous. Heavy machinery is constantly on the move. Many shipyard accidents are caused at least in part by human error. Common types of shipyard accidents include:
Crane accidents
Scaffolding or ladder accidents
Explosions
Toxic chemical leaks or spills
Forklift accidents
Improperly maintained equipment or machinery
Slip and fall
Drowning
Electrical shorts in wiring
While often some form of compensation is available no matter who is at fault for the accident, Additional compensation may be available depending on the exact cause of the accident, who was at fault, and the conditions that led to the accident. Only an experienced maritime injury lawyer can fully evaluate your case.
Types of Injuries in Shipyard Accidents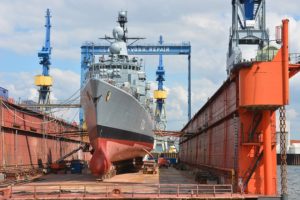 There are two major categories of injuries from shipyard accidents. The first are acute injuries, things that happen directly after an incident. The other type of injuries are cumulative.
These are injuries that do not happen all at once, but instead develop after months or even years of being on the job. Both kinds of injuries can be compensated, but the mechanics of each claim will be different. Some examples of injuries from shipyard accidents include:
Traumatic head injuries
Spinal cord injuries
Repetitive stress injuries
Ruptured eardrum
Loss of hearing
Blindness
Damage to vision
Fractured bones
Burns
Amputation of limbs or digits
Drowning
Hypothermia
Head and neck injuries
Torn or ripped tendons, ligaments, and muscles
Sprained muscles
Electrical shock
Mesothelioma
One of the most important tasks you have after an injury is to seek medical attention. Even if you do not need emergency medical care, it is important for both your recovery and any injury claim you may have that you are evaluated by your doctor.
When you have a condition that has developed over time, such as a repetitive stress injury, you need to report the condition to your employer as soon as you realize it is linked to your job.
Many of the regulations and laws that govern shipyard workers require that injuries be promptly reported and that actual medical treatment be received.



The Longshore Act
Because shipyard work is so dangerous, there are so many gaps in private worker's compensation policies, and shipyard work is so vital to the economy, most shipyard workers are covered by a federal law called the Longshore and Harbor Worker's Compensation Act.
This law makes certain dockworkers and shipyard workers eligible for Jones Act benefits. These include receiving two-thirds of your wages while you recuperate. It also includes the right to sue an employer for gross negligence or recklessness.
What if Someone Else Was At Fault?
Many times shipyard accidents are not the fault of an employer or a fellow employee. Sometimes there is a third-party who is at fault for the accident. Even though you may still qualify for benefits under the Longshore Act, you may also be able to make a claim for pain and suffering against the third-party.
The third-party could be another company working at the shipyard or even the manufacturer of malfunctioning equipment or components. Because you only have a short time to protect your rights and file a claim, you need to take action right away.
What Kind of Lawyer Do You Need For Your Claim?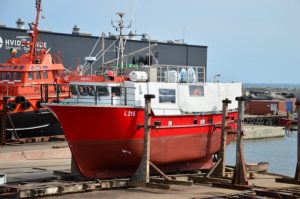 Because of the all the regulations and complications of shipyards, when you are hurt on the job you need someone with more expertise than a general worker's compensation layer. You need a maritime injury lawyer. A maritime injury lawyer will be familiar with workers who have multiple employers, and may be covered by the Longshore Act.
They can also help you bring any claims against a third-party that is responsible for your damages, without risking your Longshore Act benefits.
You need a lawyer that also understands the importance of shipyard workers working with the union and following all of the red tape it takes to get an injury claim properly filed.
If you or a loved one has been injured in a shipyard accident, you need legal help to make sure you get all of the money you are legally entitled to. You do not have to find a lawyer by yourself.
We can help you find an experienced maritime injury lawyer with a successful track record of shipyard accident cases.
The sooner you contact us, the sooner we can help you find the legal expertise you need to get your case off the ground.