How To React If You Are Injured In A Marina Accident?
The marina is generally a safe place. People come to visit their boats or take them out on the water. Some marinas allow people to live on their boats. However, every year people get hurt at the marina. If you have been injured in a marina accident, you may have the right to recover money for your damages. However, in most states marina accident claims must be made within a strict time window or you lose your right to your claim forever.
Types and Causes of Marina Accidents
Some common types of marina accidents include:
Slip and fall accidents
Assaults
Collisions between watercraft
Collision between watercraft and fixed object
Fires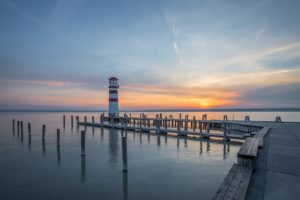 The most common type of marina accident is a slip and fall accident. Even though a simple slip and fall may not look dangerous or seem like a big deal, often slip and fall injuries require weeks or months of rehabilitation, and sometimes even multiple surgeries.
If you were injured in a marina accident because of someone else's negligence, you need to speak with a personal injury attorney as soon as possible.
Some examples of they types of negligence that cause marina accidents include:
Failure to properly maintain the walking surfaces
Failure to perform routine cleanings and inspections
Failure to install non-skid surface to pier or dock
Poor lighting conditions
Failure to keep walkways clear
Inadequate warning signs
Inadequate rails and fences
Poorly trained employees
Creation of a lax safety environment
Failure to properly store cargo, tools, and equipment
Defective equipment
Types of Injuries
Injuries in marina accidents can be as superficial as a small bruise or as life altering as a spinal cord injury. A serious injury can result from even a short fall to the ground. If you have been in a marina accident, you need to make sure you are taking care of yourself. Some injuries may not be obvious until days after the accident.
Even if your injuries do not require immediate medical attention, you should still see your doctor within 72 hours of an accident, especially if you hit your head. The sooner you begin treatment, the better your prognosis, and the faster you will recover. If you need to make an injury claim in the future, failing to go to the doctor within a few days of an accident can weaken your case and allow insurance companies to argue you were not really hurt in the accident at all.
Some examples of injuries from marina accidents include:
Head and neck injuries
Strains and sprains
Torn ligaments and muscles
Spinal cord injuries
Traumatic brain injuries
Drowning
Fractured bones
Making Claims in a Marina Accident
When you have been hurt in a marina accident because of someone else's negligence, you have a right to be compensated for your injuries. This includes being reimbursed for medical expenses, lost wages, and out of pocket expenses. You also can recover pain and suffering damages to compensate you for the way the injury impacted your quality of life. In the case of particularly serious injuries you can also collect damages for future expected medical costs.
The first step to collecting your damages is to file a claim. You will need to know who was at fault for the accident. A knowledgeable personal injury attorney can help you discover the true cause of your accident.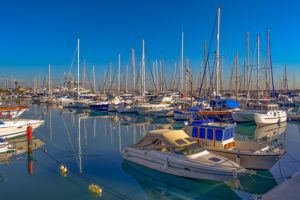 You will need to file a claim against the at fault party. In the case of a marina you will most likely be dealing with an insurance company. In some situations, you may also have to deal with a government agency, as some marinas are owned and operated by state and local governments.
Most marina accident cases settle out of court. However, to protect your rights and to get a fair settlement offer, it is often necessary to file a lawsuit. If more than one party is to blame for your injury, you may need to file a separate claim against each party.
Recovering from an accident can be tough enough without having to also worry about dealing with deadlines and insurance issues. We want to help you find the right lawyer for your marina accident claim. Contact us today and we will connect you with an experienced personal injury attorney who has a strong track record in cases like yours. You need to find an attorney to evaluate your claim. If you wait too long, valuable evidence could disappear, and worst of all you could run out of time to file anything. Make sure you do everything you can to get the recovery you deserve. Let us help you find an attorney right now.