Everything from cars, food, and personal electronics has to pass through the docks before making into stores and our homes.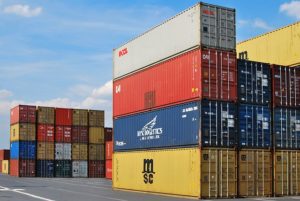 Docks are hectic places with cranes and other heavy equipment, containers weighing thousands of pounds, and people all are constantly moving around each other.
Dock work is dangerous. If you have been injured in a dock accident, you have a right to be compensated for your injuries.
Traditional worker's compensation laws do not cover most dockworkers, longshoremen, stevedores, and other harbor workers.
Instead, they are covered by the Longshore and Harbor Workers Compensation Act. This law may give you important rights. But, you may only have a short time to file a claim.
Types and Causes of Dock Accidents
Most dock accidents are caused by human error. If you were injured in a dock accident that was caused by the negligence of someone else, you may have a right to additional compensation. Here are some typical causes of dock accidents:
Failure to keep areas clean and clear
Failure to properly maintain equipment
Failure to properly inspect equipment
Defective equipment
Poorly trained workers
Impaired workers
Creation of lax safety attitudes
Failure to create safe working environment
Each dock accident case is unique. Before a claim can be made, the individual circumstances will need to be investigated.
However, there are some types of dock accidents that are more common than others.
Here are some common types of dock accidents:
Crane failures
Heavy tools or cargo falling on workers
Slip and fall accidents
Load tip-overs
Lifting accidents
Toxic chemical leaks
Fires
Electrical shorts
Truck accidents
Container accidents
Issues with mooring lines
Often dock accidents are not caused by harbor workers or their employers, but by negligent owners of the vessels being loaded and unloaded.
Dealing With Injuries
Regardless of the cause of your accident, your first responsibility after being hurt is to get to safety and seek medical help. Even if your injuries do not require a trip to the emergency room, you should still have a medical evaluation within 48 to 72 hours after a dock accident.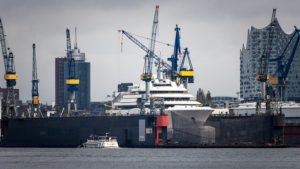 Some injuries, such as traumatic brain injuries, may not show any symptoms right away. You will need to make sure you do not have any hidden injuries. Working while injured makes your job that much more dangerous.
If you later need to file an injury claim, having seen the doctor right after the accident makes it easier for you to get the compensation you deserve for your injuries.
It is also vital that you follow all of your doctor's instructions. This includes not returning to work until you are medically cleared to do so.
Some common types of injuries in dock accidents include:
Neck and back injuries
Drowning
Fractured bones
Crush injuries
Strains and sprains
Ripped and torn ligaments and muscles
Traumatic brain injuries
Spinal cord injuries
Lacerations
Burns
Chemical burns
Eye and ear injuries
Your Rights and Injury Claims
The Longshore and Harbor Workers Compensation Act protect most dockworkers. This is a federal law that requires employers to pay injured workers certain benefits, no matter who was at fault for the accident.
Maritime law also places certain duties on companies that hire longshoremen and other harbor workers. Some employers try and pay less than they are required to under the law.
You need the help of a maritime injury lawyer to make sure your employer is living up their legal responsibilities.
This law also allows injured workers to sue negligent third parties, such as vessel owners, when their negligence contributed to the accident.
If your accident was caused by a negligent vessel owner, or the crew of the vessel, you may be entitled to obtain:
Your medical costs
Reasonable future medical costs
Out of pocket expenses
Lost wages
Pain and suffering damages
If the accident resulted in the permanent disability or death of a harbor worker, the surviving family members may be able to file a wrongful death lawsuit to recover the wages that the worker would have been able to earn, if not for the tragic accident.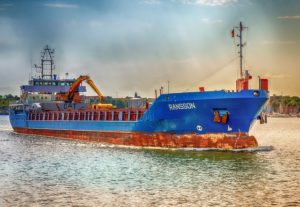 You and your family deserve full compensation when you have been injured. Filing a claim can be complicated. Handling a claim yourself outs you at a big disadvantages.
But, finding the right maritime injury attorney to handle your claim can also be frustrating.
We want to help. We can connect you with a maritime injury lawyer experienced in dock accidents.
Contact us today so we can help you find a lawyer to evaluate your case. Act fast, your time may be running out.